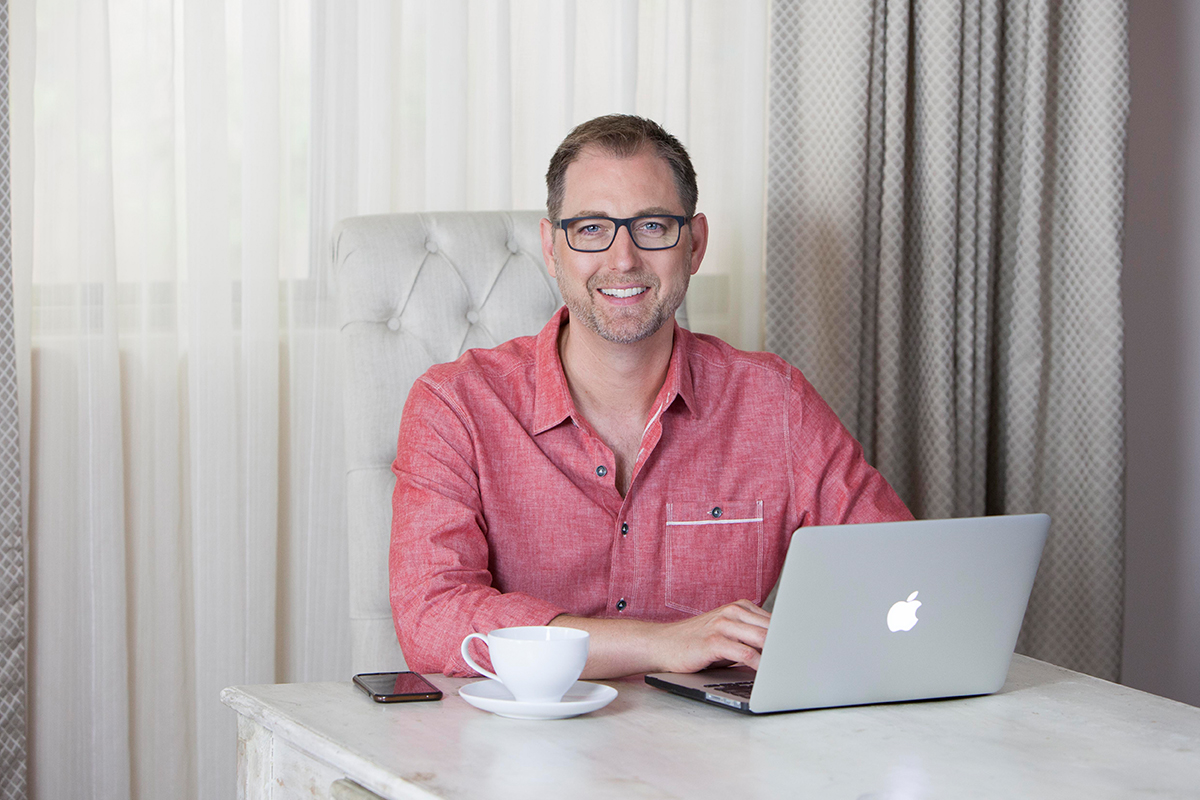 As a business owner, there are questions you'll ask yourself at some point:
"What's my place in the market?!"
"Who do I want to serve and how am I supposed to do it?"
If you're lucky, you only have to do it once before you find the answer.
But this isn't the case for most people.
Why?
Because they only focus on the transactional aspect of their work.
If you're a divorce attorney, you provide legal services to couples who are getting a divorce. If you're an abundance coach, you're teaching people how to make more money.
See how this can feel a bit dry?
Your work is so much more than just a transaction of money for services.
What's more, you're not the only person providing the service. It's very hard to stand out in a saturated market.
But there is a way to do it… 
Rather than just a transaction, you need to provide a transformation. The trick here is to make sure you're doing both at the same time.
Although a transformation may sound a lot more profound, it's not any stronger than a transaction on its own.
What does this look like in practice?
Your business is a transaction vessel, which is what you use to create transformations in people. Simple as that.
Your audience needs deep, profound change. They can't get it just by going with your service and making a transaction. If they do that, they may end up bouncing from one mentor to another, trying out different things.
But if you offer deep transformation, they won't want to work with anyone else in the world.
Before you start sending your message, you need to make sure you cover both transaction and transformation. This is the only way to confidently market yourself as someone who can solve a problem better than anybody else.
If you do it right, your audience will respond positively every single time.
P.S.  Whenever you're ready… Here are 4 ways I can help you grow your coaching & thought leadership business:
Grab a free copy of the Soul-Guided Niche eBook
If you've ever wondered if you're serving the right people or why people aren't following you in bigger ways, this is a great start to finding your answers. – Click Here
Join our Facebook Page, where you can watch our weekly live coaching program, The Courageous Messenger Podcast
This page is filled with resources for messengers and change agents who want to answer their calling and change the world. It includes a weekly live coaching program, on Wednesdays at 12 noon pacific, where Jeffrey helps you dial in your message and become a more courageous messenger. – Click Here
Apply for a Message Mentoring Session
If you feel lost or stuck on your message… or like it's just not working and you don't know why… it might be time for a Message Mentoring session. One of my top coaches will take you through a discovery process to figure out what's not working in your message and why. Then we'll figure out how we can help you dial it in so it lands deeply and draws the right people in. – Click Here
Work with me and my team privately
If you'd like to work with me directly to help you find the message only you can deliver – the work that sets you apart in the marketplace to elevate your brand, income and reach – just send me a message with the word "Private"… Tell me a little about your business and what you'd like to work on together, and we'll be in touch from there!