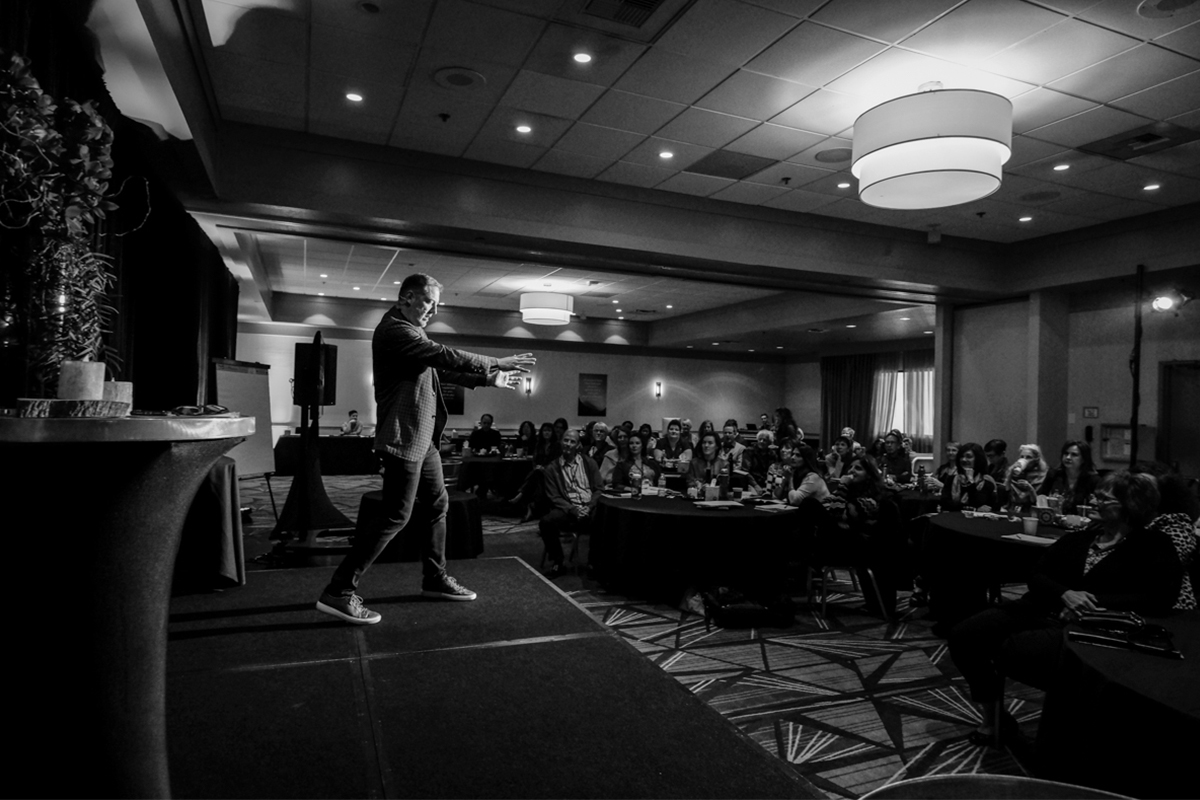 If you want to get your message across, it's not just a matter of what you say, but when. If you reach out to people when they're ready to go, you'll see your business take off and reach incredible heights.
But how do you know when the right time is?
You have to look for one thing here – your tribe's tipping point.
Let me give you an example based on my own tribe.
There are several steps I believe everyone in my tribe goes through:
First, they get their calling for the first time. Something in them awakens and they feel the need to pursue it.
Then they fight against answering the call. They have any number of reasons, but they give in eventually.
That's when they're ready to get the necessary training and go out into the world.
They think that the world is waiting for them and they only have to show up.
But then… crickets … There's nobody there.
Sound familiar?!
It probably does.
What happens after that?
They go, "Crap, I guess I gotta go and learn more about this thing."
Then they start taking free advice from all the supposed gurus they can find. They experiment with everything, only to realize that nothing works.
Eventually, they take it one step further and buy someone's course or webinar. After that they're pumped up because of all the knowledge they got, and anxious to start over.
But it's still not enough.
At this point, people get desperate. They realize that they need a major breakthrough. Something out of the ordinary that will get things going.
Those who get in contact with me at this stage are always ready to work.
They've reached their tipping point.
When someone is at their tipping point is the time you should send your message. They'll go:
"Finally, this is what I've been waiting for all along!"
As soon as you learn how to find the tipping point in your tribe, you'll see how valuable your message is to them. At this point, getting your business going is effortless.
P.S.  Whenever you're ready… Here are 4 ways I can help you grow your coaching & thought leadership business:
Grab a free copy of the Soul-Guided Niche eBook
If you've ever wondered if you're serving the right people or why people aren't following you in bigger ways, this is a great start to finding your answers. – Click Here
Join our Facebook Page, where you can watch our weekly live coaching program, The Courageous Messenger Podcast
This page is filled with resources for messengers and change agents who want to answer their calling and change the world. It includes a weekly live coaching program, on Wednesdays at 12 noon pacific, where Jeffrey helps you dial in your message and become a more courageous messenger. – Click Here
Apply for a Message Mentoring Session
If you feel lost or stuck on your message… or like it's just not working and you don't know why… it might be time for a Message Mentoring session. One of my top coaches will take you through a discovery process to figure out what's not working in your message and why. Then we'll figure out how we can help you dial it in so it lands deeply and draws the right people in. – Click Here
Work with me and my team privately
If you'd like to work with me directly to help you find the message only you can deliver – the work that sets you apart in the marketplace to elevate your brand, income and reach – just send me a message with the word "Private"… Tell me a little about your business and what you'd like to work on together, and we'll be in touch from there!