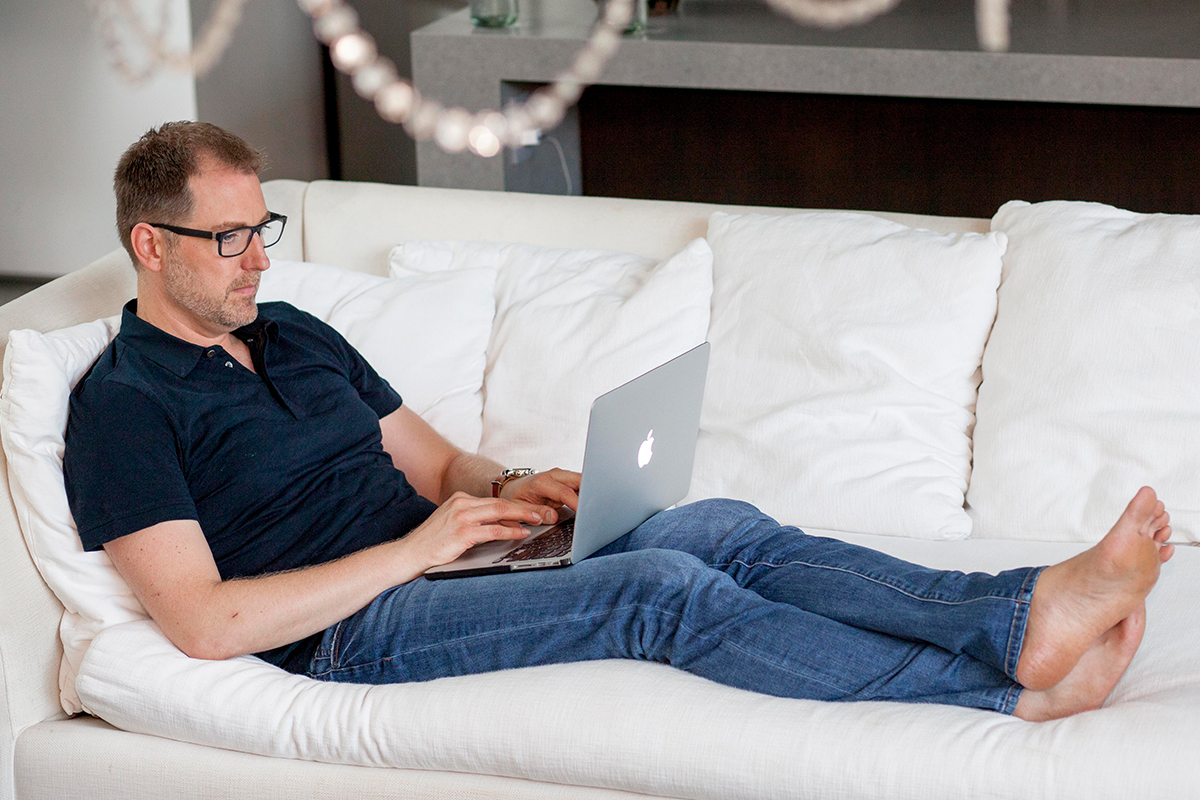 Those who are familiar with my work know it's not something you come across every day. It's a whole new approach to marketing that can be hard to describe to a complete stranger.
This is what I want to discuss here: How to talk about what you do when you're doing something out of the ordinary.
Would you like to know the secret?
Here it goes…
Just don't.
Don't talk about what you do. If you have a unique approach that's hard to understand at first, describing it will get you nowhere. 
It's like trying to describe the moon to someone who's never seen it before.
Talk about your tribe instead. You need to ask them about their problems and make them feel understood.
I call this the naked diagnostic.
It's an in-depth overview of your tribe's biggest pain points.
It consists of five basic steps:
First, you want to talk about your target audience. These are the people who are the ideal candidates for your services.
Next, you need to talk about their problems. Let them see that you know their struggles.
More importantly, talk to them about why they might have this problem. This is where you connect with them on a deeper level.
Fourth, you need to explain why the things they've been doing haven't worked so far. This implies that you know what does work.
This is when you complete the final step and show that they need you to solve their problem.
Do you see how this is different from merely talking about your services?
Rather than talking about yourself, you put your tribe in the spotlight. Nobody will say "no" to an invitation to talk about their issues.
As soon as they open up to you, they'll be more receptive to your work. They'll want to talk about it more and understand it better.
And that's how you can get them to start working with you.
P.S.  Whenever you're ready… Here are 4 ways I can help you grow your coaching & thought leadership business:
Grab a free copy of the Soul-Guided Niche eBook
If you've ever wondered if you're serving the right people or why people aren't following you in bigger ways, this is a great start to finding your answers. – Click Here
Join our Facebook Page, where you can watch our weekly live coaching program, The Courageous Messenger Podcast
This page is filled with resources for messengers and change agents who want to answer their calling and change the world. It includes a weekly live coaching program, on Wednesdays at 12 noon pacific, where Jeffrey helps you dial in your message and become a more courageous messenger. – Click Here
Apply for a Message Mentoring Session
If you feel lost or stuck on your message… or like it's just not working and you don't know why… it might be time for a Message Mentoring session. One of my top coaches will take you through a discovery process to figure out what's not working in your message and why. Then we'll figure out how we can help you dial it in so it lands deeply and draws the right people in. – Click Here
Work with me and my team privately
If you'd like to work with me directly to help you find the message only you can deliver – the work that sets you apart in the marketplace to elevate your brand, income and reach – just send me a message with the word "Private"… Tell me a little about your business and what you'd like to work on together, and we'll be in touch from there!