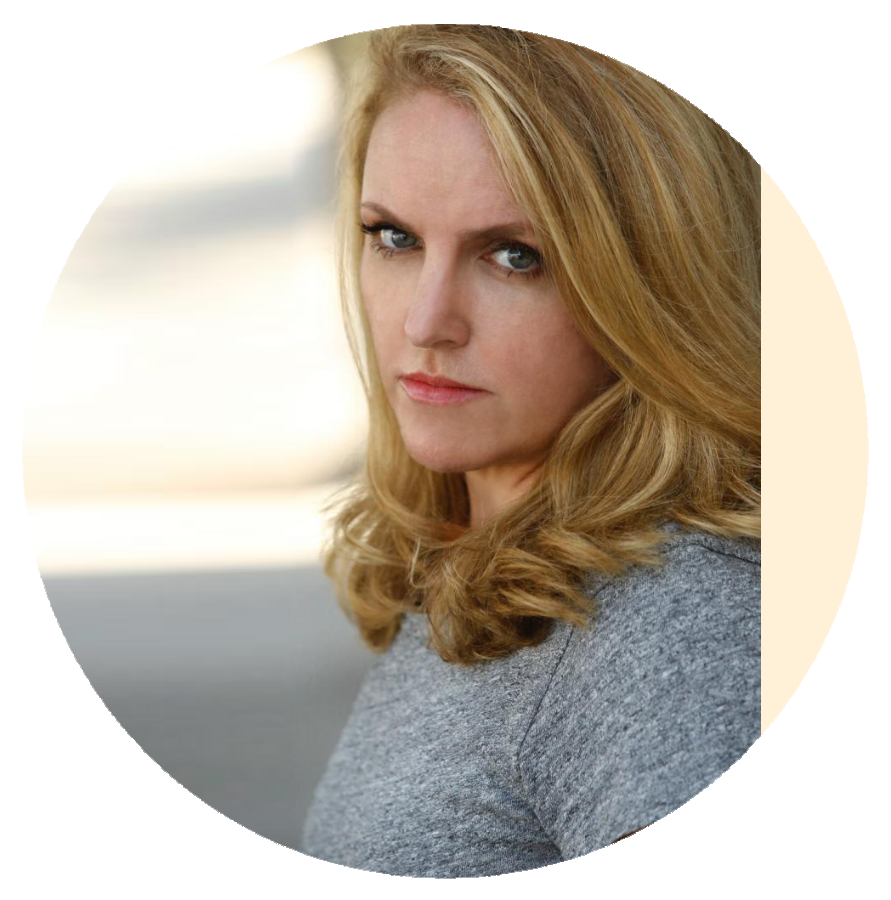 The Jeffrey Van Dyk Show | Episode 16
Prison Diaries: How an Ivy Leaguer found her voice and purpose in prison, with Jeffrey Van Dyk & Chandra Bozelkos
Often called the 'new' Orange Is the New Black, Chandra Bozelko is an award-winning writer and thought leader on matters related to criminal justice reform. As a magna cum laude graduate of Princeton University who was in the middle of postgraduate study (law and public health), Chandra was an unlikely inmate. She was arrested on identity theft charges that remain on appeal, and served more than six years at the York Correctional Institution, Connecticut's only state women's prison.
Chandra was the first inmate to write a regular newspaper column from behind bars which was called "Prison Diaries." Prison Diaries is now a weekly blog of columns written by Chandra while she was still incarcerated. She also has an award-winning syndicated column called The Outlaw, which appears in over 150 daily and weekly newspapers around the country. "We're all outlaws because an outlaw simply is someone who's "excluded from the benefit or protection of the law." She says she's here to spark transformation because "changing one person's mind is a revolution."
Chandra Bozelko is a syndicated columnist, freelance opinion writer and thought leader. Her weekly column, The Outlaw, now appears in over 150 daily and weekly Gannett/Gatehouse Media papers through its syndication company More Content Now.
Since its start in 2018, The Outlaw column has won awards from the National Federation of Press Women, the Connecticut Press Club, Connecticut Society of Professional Journalists (CTSPJ),The Illinois Press Association, The New Hampshire Press Association, and the Newswomen of New York.
Chandra was the first inmate to write a regular newspaper column from behind bars which The New Haven Independent named "Prison Diaries." Prison Diaries became a weekly blog of columns written by Chandra while she was still incarcerated. Prison Diaries won the People's Voice Webby Award in 2018 and 2019 for Personal Blog/Website, has won two awards from the National Society of Newspaper Columnists and from the Alliance for Women in Media. She published a book of poetry entitled "Up The River: An Anthology" (BleakHouse, 2013) which won American University's Best Book Award in 2015.
Many of Chandra's columns have influenced policy in measurable ways, including convincing Texas Gov. Greg Abbott to reverse the the state's refusal to comply with the Prison Rape Elimination Act; causing Connecticut Gov. Dannell Malloy to rethink the closing of job centers in the state; and causing the Dignity for Incarcerated Women Act to include the matter of menstrual equity in prisons. An opinion piece she published in Barron's was read by Treasury Secretary Steven Mnuchin and convinced him to expand eligibility for Paycheck Protection Program loans to people with criminal records.
Chandra has appeared on CNN and several other national news programs as an expert commentator and is widely quoted in mainstream media on issues related to incarceration. She speaks at colleges and universities and political events held at the State Capitol of Connecticut.
Chandra is active in giving back to her community. Chandra was named to the junior board of the Women's Prison Association, the country's oldest organization dedicated to assisting justice-involved women. She also received a grant through the Facebook Journalism Project and the Lenfest Institute to start the Trusted Opinion Project, a non-profit organization that runs community events (when possible, given COVID-19 restrictions) that elevate opinion journalism and show how it can improve the public's trust in news media.
She has been awarded several fellowships as well. She was been named a '50 Women Who Can Change Journalism" Fellow with Take the Lead/The Ford Foundation, a JustLeadership USA 'Leading with Conviction' Fellow, a Pretrial Justice Institute 'Pretrial Innovation Leader', a Langeloth Foundation Solitary Confinement Reporting Fellow, a Harry Guggenheim Criminal Justice Reporting Fellow, a Cash Register Justice Reporting Fellow at the John Jay College of Criminal Justice, a Justice and the Pandemic Fellow and a Ted Scripps Leadership Institute Fellow through the Society of Professional Journalists.
Links to Chandra's work:
Website: http://prison-diaries.com
Column: The Outlaw
Facebook: https://www.facebook.com/chandra.bozelko
Instagram: https://www.instagram.com/prisondiaries
Twitter: https://twitter.com/chandrabozelko