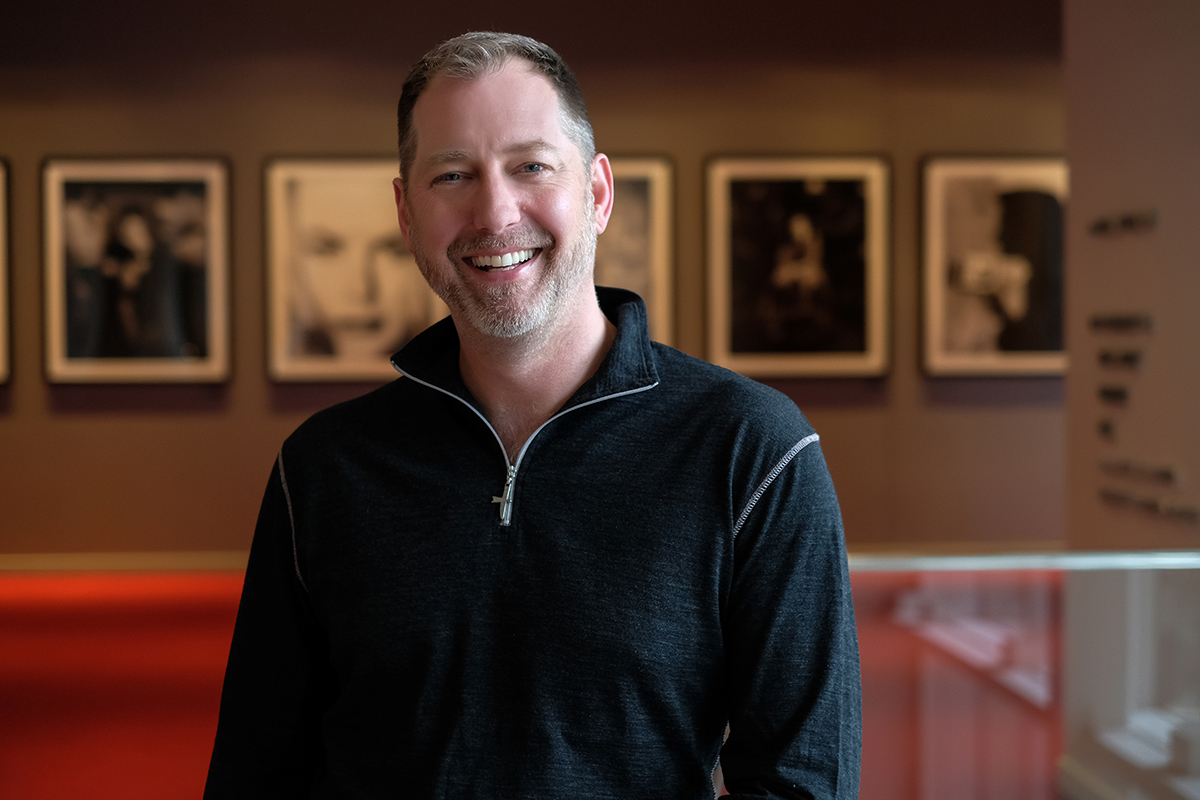 What does "influence" mean to you?
I know what you're going to say…
The same thing as most people. Something about identifying people's needs and meeting those needs.
This is how most of us learned to do business. Experts have told us that it's all about finding a spot in the market you can serve. 
But what if that's not the right approach? What if the opposite is true?
I think it is.
I believe that your job isn't to find out what people want…
It's to discover a whole new way you can contribute. 
That's what true innovation looks like. And you can't find it out there in the market.
I'd like to give you an example to illustrate my point.
A long time ago – like a decade or so – a friend of mine wanted to blend two things: psychic reading and photography.
She's a very talented photographer who's worked on some incredible projects. She's photographed the Dalai Lama on multiple occasions and worked with Time magazine.
But she's also a gifted intuitive. And she wanted to use both talents at the same time.
I decided to fly down to see her and help her figure it out. I asked her to take photos of me and do a reading at the same time. And I suggested that she do it out loud.
As she went about her work, I had this amazing feeling. It was as if all the layers of my defenses faded away and I became fully exposed.
Her photos captured all of that. They're still some of the most incredible portraits ever.
This is how she found her unique contribution. She began doing readings and photographing people at the same time.
I'd never heard of anybody who'd done this before, and chances are you haven't either.
She's gone on to have an incredible journey. She's doing this unique work and teaching others how to do it as well.
Through it all, she never had to look outside herself. She created innovation out of what was already inside her.
And you can do the same. When you do, you'll come to understand innovation and influence for real.
P.S.  Whenever you're ready… Here are 4 ways I can help you grow your coaching & thought leadership business:
Grab a free copy of the Soul-Guided Niche eBook
If you've ever wondered if you're serving the right people or why people aren't following you in bigger ways, this is a great start to finding your answers. – Click Here
Join our Facebook Page, where you can watch our weekly live coaching program, The Courageous Messenger Podcast
This page is filled with resources for messengers and change agents who want to answer their calling and change the world. It includes a weekly live coaching program, on Wednesdays at 12 noon pacific, where Jeffrey helps you dial in your message and become a more courageous messenger. – Click Here
Apply for a Message Mentoring Session
If you feel lost or stuck on your message… or like it's just not working and you don't know why… it might be time for a Message Mentoring session. One of my top coaches will take you through a discovery process to figure out what's not working in your message and why. Then we'll figure out how we can help you dial it in so it lands deeply and draws the right people in. – Click Here
Work with me and my team privately
If you'd like to work with me directly to help you find the message only you can deliver – the work that sets you apart in the marketplace to elevate your brand, income and reach – just send me a message with the word "Private"… Tell me a little about your business and what you'd like to work on together, and we'll be in touch from there!