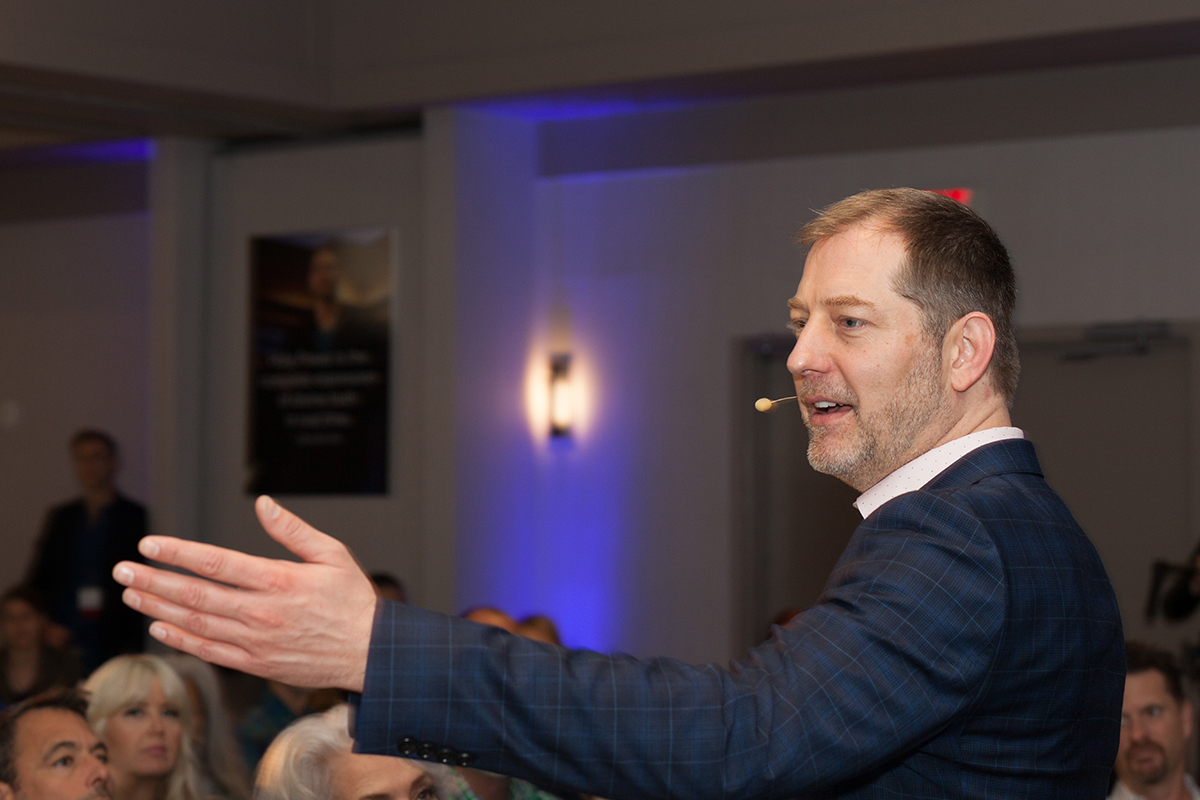 In the last few posts, I talked about sending your message to the right people at the right time. I explained the concept of the tipping point and how you can play to people's hunger.
I'd like to sum it all up with a real-life example so you can see what this really looks like.
When she first started working with me, Dr. Darnise Martin had the most generic message:
"Life coaching for professional women."
She had lots of things going on with her ideas. She's a very smart woman who was doing everything marketing-related by the book. 
She had a free opt-in, a nice website, and all that good stuff.
But she just couldn't seem to build her message around her audience's hunger.
As a result, her business suffered quite a bit.
Until we noticed something interesting in our work together…  
It seemed that single black women with relationship issues were at the core of Dr. Darnise's tribe. This made a lot of sense, as she taught African-American studies and had a lot to say about relationships.
But it wasn't just that.
There was a true hunger in her tribe. Those women had a wound pattern that perfectly matched what Dr. Darnise had to offer.
They were successful, powerful, and all-around incredible women. But they couldn't find a guy.
Now, this is more like a general situation than a hunger.
True hunger comes from the experiences these women had.
They would long for a relationship and put a crazy amount of effort into finding the perfect man. 
Then a knight in shining armor would appear and they would be on top of the world.
But after a while, they would discover he was cheating. Or he would turn out to be a scammer of some sort. For whatever reason, these women went back to being single.
Loneliness, embarrassment, and other negative emotions kicked in. At some point, they'd be willing to do anything to find the right person.
And that's when Dr. Darnise showed up.
With this realization, she finally found her tribe. These women needed her help, as she made them feel seen, known, and understood.
It goes without saying that this was a turning point in Dr. Darnise's career.
And if you find your tribe, I can promise the same for you.
P.S.  Whenever you're ready… Here are 4 ways I can help you grow your coaching & thought leadership business:
Grab a free copy of the Soul-Guided Niche eBook
If you've ever wondered if you're serving the right people or why people aren't following you in bigger ways, this is a great start to finding your answers. – Click Here
Join our Facebook Page, where you can watch our weekly live coaching program, The Courageous Messenger Podcast
This page is filled with resources for messengers and change agents who want to answer their calling and change the world. It includes a weekly live coaching program, on Wednesdays at 12 noon pacific, where Jeffrey helps you dial in your message and become a more courageous messenger. – Click Here
Apply for a Message Mentoring Session
If you feel lost or stuck on your message… or like it's just not working and you don't know why… it might be time for a Message Mentoring session. One of my top coaches will take you through a discovery process to figure out what's not working in your message and why. Then we'll figure out how we can help you dial it in so it lands deeply and draws the right people in. – Click Here
Work with me and my team privately
If you'd like to work with me directly to help you find the message only you can deliver – the work that sets you apart in the marketplace to elevate your brand, income and reach – just send me a message with the word "Private"… Tell me a little about your business and what you'd like to work on together, and we'll be in touch from there!