The Courageous Messenger Podcast
Discover the unique language to build your tribe, accelerate your mission and grow your profits… without holding back
Episode 012: Being Authentically YOU (even on stage)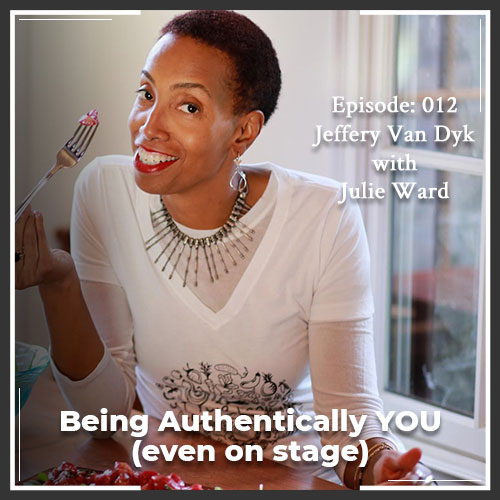 Is there more than one you? Does one come out in private or small groups and another version that shows up when you are in front of a group?
Listen as Jeffrey helps Julie see that being the truest you even on stage can take your business to the next level.
Then they move on to how important it is to learn just who the audience is so you can make sure you are marketing to them.
Listen to/Watch the Full Episode: