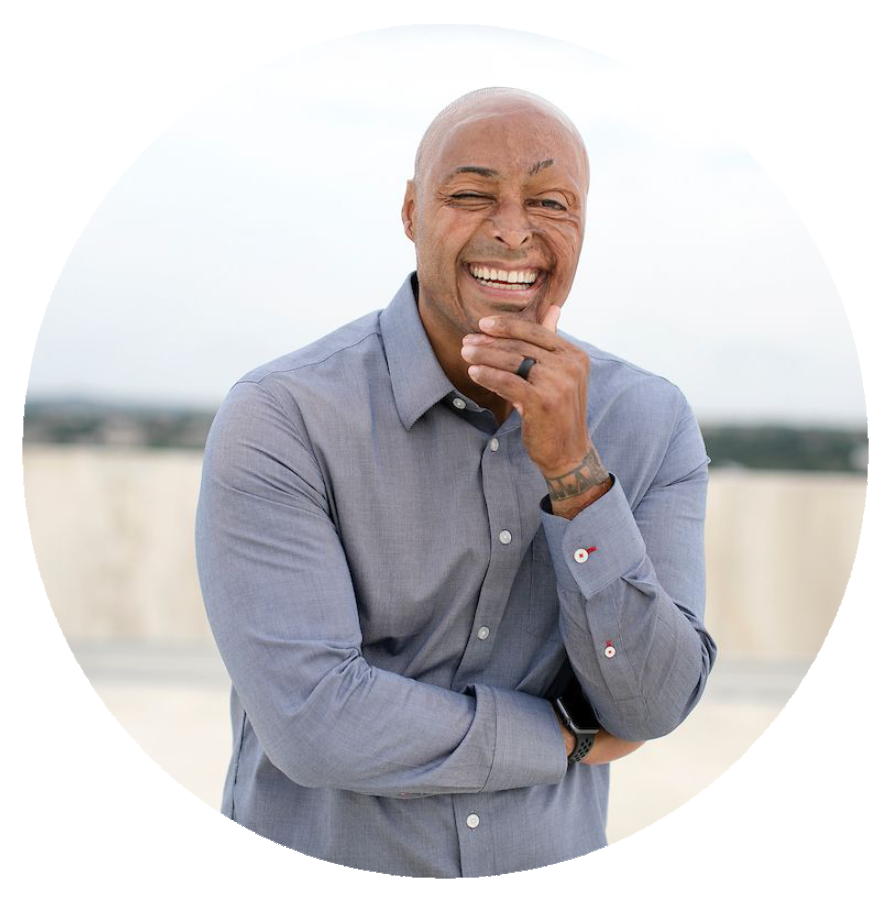 The Jeffrey Van Dyk Show | Episode 5
War Vet Burn Survivor Teaches about Rebirth with J.R. Martinez & Jeffrey Van Dyk
J.R. Martinez is a war vet and burn survivor who went on to win season 13 of Dancing with the Stars. In 2003, while serving with the Army in Iraq, he suffered extensive burn injuries after the Humvee he was driving hit an IED. He says "my new uniform is my scars – that's where the lesson is." We talk about rebirth, resilience and finding the lesson in the scars. JR has got an incredible spirit and is masterful at sharing how to recreate your life after the life you knew is dismantled… sometimes overnight.
After high school, J.R. joined the army and was assigned to the 2nd Battalion, 502nd Infantry Regiment of the 101st Airborne Division.
In March of 2003, J.R. was deployed to Iraq. On April 5, he was driving a humvee in Karbala when his front left tire hit a roadside bomb. The three other soldiers were ejected from the burning vehicle, but J.R. was trapped inside. He suffered smoke inhalation and severe burns to 34 percent of his body.
He spent 34 months in recovery at Brooke Army Medical Center (BAMC/SAMC) in San Antonio, Texas. He has undergone 34 different surgeries since his injury.
Since then, he's traveled the world as a motivational speaker. J.R. has had the privilege of speaking with troops at various bases around the world, as well as serving as the keynote speaker for Delta, Wells Fargo, Verizon, State Farm, General Motors, Red Cross and numerous other Fortune 500 companies,
J.R has been featured on many shows, such as The Oprah Winfrey Show, 60 Minutes, Ellen, The View, The Tonight Show, Good Morning America, CBS Nightly News, CNN, Fox News, HLN, and Univision.
He has also been featured in the Los Angeles Times, Washington Post, New York Times, US Veterans Magazine, and was featured on the cover of People Magazine, and in their annual Sexiest Man Alive issue, and was also named one of their Most Intriguing People of 2011.
J.R. is the author of the New York Times best-selling book Full of Heart: My Story of Survival, Strength, and Spirit, a memoir about how he was able to take his own personal tragedy and turn it into an inspiration for others.
As a firm believer in giving back, his dedication to the nonprofit world is something about which he is very passionate. J.R. serves as an ambassador for Phoenix Society for Burn Survivors, Glasswing International,  No Barriers and Debra of America.
Links to JR's work:
Web: https://jrmartinez.com
Rebirth Podcast: https://jrmartinez.com/podcast
Full Of Heart Book: https://jrmartinez.com/merch
Facebook: https://www.facebook.com/iamjrmartinez
IG: https://www.instagram.com/iamjrmartinez
Twitter: https://twitter.com/iamjrmartinez