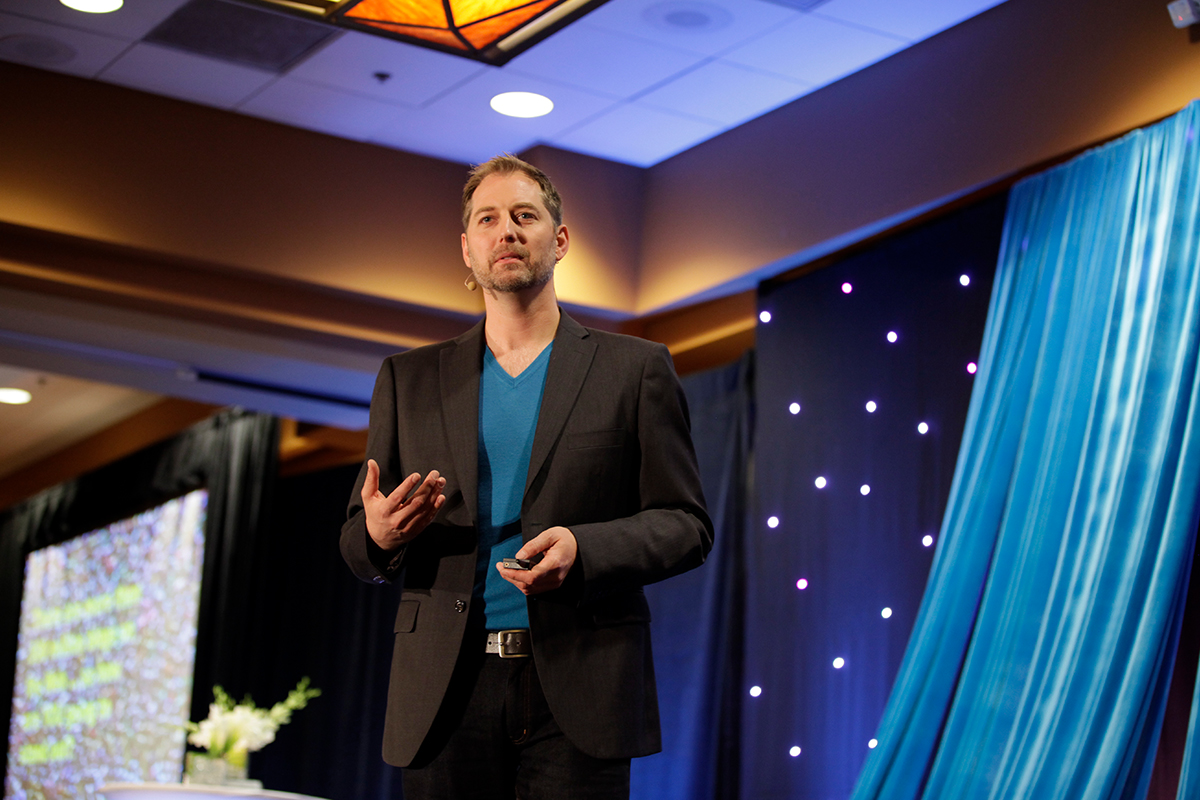 Every thought leader has a higher purpose. Something they're meant to do for their tribe. But how do you know if the market will respond positively to what you have to say?
Here's the thing…
People won't understand your unique idea if you don't show them what they'll get out of it.
If you talk about your work in broad terms, the best response you can hope for is, "Oh, that's interesting, good for you!"
But that's not the answer you're looking for. 
You want people who can't resist working with you.
To make this happen, you must understand what the market wants. There are two things you need to provide here:
Certainty and novelty.
Let me explain…
Certainty is all about having one central idea you can base all your work around. For example, my big idea centers on how you can connect your wounds to the work you're meant to do.
Whatever I do, I always come back to this concept in some shape or form.
And I can take this central idea and apply it to any number of things. For instance, I can connect wound patterns to storytelling and create a new course on storytelling in marketing and business.
And that would be a novelty.
It's how you apply your central idea that offers a new approach to certain problems.
This is what people want to see. Not new ideas for the sake of thinking differently, but how you can apply those ideas to real-life situations.
If you can offer both certainty and novelty, you'll find someone in the market who will be receptive to your ideas. In fact, there might be more people than you think.
So, what's the novelty that comes out of your certainty? Figure this out and I'm sure you won't have any trouble finding your tribe.
P.S.  Whenever you're ready… Here are 4 ways I can help you grow your coaching & thought leadership business:
Grab a free copy of the Soul-Guided Niche eBook
If you've ever wondered if you're serving the right people or why people aren't following you in bigger ways, this is a great start to finding your answers. – Click Here
Join our Facebook Page, where you can watch our weekly live coaching program, The Courageous Messenger Podcast
This page is filled with resources for messengers and change agents who want to answer their calling and change the world. It includes a weekly live coaching program, on Wednesdays at 12 noon pacific, where Jeffrey helps you dial in your message and become a more courageous messenger. – Click Here
Apply for a Message Mentoring Session
If you feel lost or stuck on your message… or like it's just not working and you don't know why… it might be time for a Message Mentoring session. One of my top coaches will take you through a discovery process to figure out what's not working in your message and why. Then we'll figure out how we can help you dial it in so it lands deeply and draws the right people in. – Click Here
Work with me and my team privately
If you'd like to work with me directly to help you find the message only you can deliver – the work that sets you apart in the marketplace to elevate your brand, income and reach – just send me a message with the word "Private"… Tell me a little about your business and what you'd like to work on together, and we'll be in touch from there!