The Work Only You Can Do
How to clarify, package, and amplify your unique genius

12 Modules of recorded in-depth training, led by Jeffrey Van Dyk

2 Powerful Bonuses to deepen your journey

One Private 2-hour "Life PhD" coaching session, led by lead coach, Pat Honiotes

Four months of program implementation coaching (eight private 30-minute sessions, scheduled twice per month), led by lead coach Pat Honiotes

Access to all course materials for 1 year
PHASE 1: CLARIFY YOUR GENIUS
Module 1: Your Life's PhD
In this module, you discover the hidden connections between your life's biggest struggles and your life's greatest contribution. This allows you to know precisely who your ideal audience is – and why you're the one to serve them!
Module 2: Meet Your People Where They Are (track)
In this module, you'll pinpoint the area of life in which your ideal audience has problems they are aware of, have pain around and are willing to spend money to address. This is the doorway through which the majority of your unique audience will enter your business.
Module 3: The Problem You Uniquely Address
In this module, you discover the single biggest problem your audience has that YOU are uniquely equipped to address. This allows you to consistently sell your best work to the right people.
Module 4: When They Buy… And Why
Discover the tipping point that moves your audience from mildly interested in what you do, to deeply craving your work. This allows you to speak directly to the people who are most ready to buy from you now.

PHASE 2: PACKAGE YOUR GENIUS
Module 1: Avatar Intimacy
In this module, you'll use an intuitive journaling process called "Avatar Journaling" to hear the secret wants, needs, and deep desires of your ideal audience. This allows you to package precisely what they want and need, and speak to them with tremendous intimacy and insight.
Module 2: Package Your Best Work
In this module, you will "unpack" your intellectual property, so you can create a premium program for your ideal people – one that positions your best work as a direct answer to your audience's greatest craving.
Module 3: Craft Your Curriculum
In this module, you'll design exactly what you will do in each and every module of your program, so you feel clear and confident about what you're offering and how to deliver it. You'll define what processes you'll use, what outcomes you intend to achieve, and why that's necessary to achieve the overarching promise of your program.
Module 4: A Truly Unique Program Brand
In this module, you'll create a brand for your program that makes your work highly attractive, clearly unique, and easy to say "yes" to.

PHASE 3: AMPLIFY YOUR GENIUS
Module 1: Premium Pricing Confidence
In this module, you'll land on the "sweet spot" price for your program, so you can confidently stand in your value and make a lot more money sharing your genius.
Module 2: Confidently Talk About What You Do
In this module, you'll learn how to answer the question, "What do you do?" in a way that generates organic sales conversations and ongoing referrals… without watering down what you do or sounding weird when you talk about it.
Module 3: Somatic Presencing
When you're bringing your unique genius to the world, sometimes your "stuff" comes up! In this bonus training, you'll learn an incredibly simple, yet powerful 3-step process to learn from what comes up and move through it quickly, so you can stay on track and grow as a leader as you deliver your work.
Module 4: High Integrity Enrollment
In this module, you'll learn a 7-step process to have deep, meaningful sales conversations that allow you and your prospect to know for sure if there is a perfect match or not between their problem and your work. You'll know how to pinpoint their true hunger and have them see how the work you do is perfectly tailored to their needs. You'll enroll ideal clients in a way that feels powerful, respectful and feels good to everyone involved.

>>> BONUSES TO SUPPORT YOUR JOURNEY <<<
Be Our Guest ($797 Value)
Attend the next Courageous Messenger LIVE 3-day event as our guest (livestreamed globally). This is an opportunity to connect with other like minded Courageous Messengers as you dive deep into your ultimate purpose, unique message and most expansive audience.
The Story Accelerator Training ($797 Value)
In this 6-part, in-depth home-study training, you'll discover how to use the power of story to connect with your audience and generate leads for your newly crafted program!
You'll learn how to discern which stories to tell when (and why), plus how to use storytelling in your social media and marketing campaigns to create deep engagement predictably and repeatedly.
Jeffrey teaches this training alongside storytelling marketing expert, Kylie Slavik.
Your Total Investment:
Four monthly payments of $1,375
(or $5k pay in full, save $500)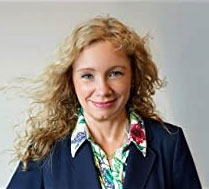 I'm a great coach and trainer but I couldn't find MY tribe. I had a newly created employee performance management program and I needed to make my first sale. I'd already spent a lot of money with other coaches but knew something was missing from my message.
The first time I heard Jeffrey speak (he said that my tribe would share my same wounds) I knew he understood what was missing from what I'd been trying to share with the world, and I knew that if I wanted to bring my calling into the world he was the one to help me.

Over the course of his Tribal Marketing program, not only did Jeffrey push me to dig deep and find my voice, but his team of coaches were pivotal in helping me shape my vision and message.

I was able to understand that I'm truly "called to lead" and I went from writing marketing copy that ticked the boxes but spoke from the head . . . to writing and speaking from both the gut and the heart.
The results were immediate…

In fact, the first time I shared my new message, copy, and program descriptions with a potential client (who'd been waffling over working with me for months) they signed up their entire leadership team – all 22 leaders including the organization's president – for my 4-month program. It was $3997 each for a total of $87,934. Then four of the 22 went on to receive my P+sitively Managing Method® Expert Manager certification and were recognized in front of their entire organization.

A huge sale like that would have never happened without this program and coaches poking, prodding, and pushing me out of my comfort zone to find my voice and my message.

– Sharrell Kline, Leadership Consultant and bestselling author